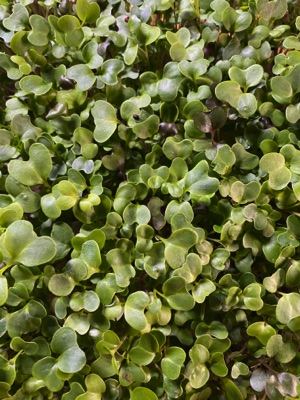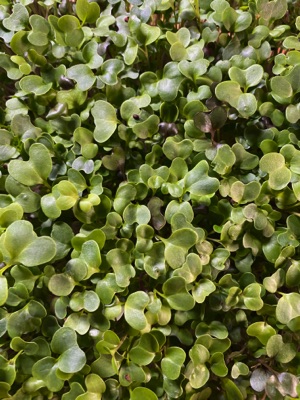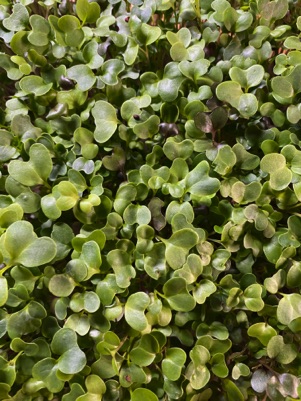 Basic Salad Mix
The best of everything!!
Despite their small size, Microgreens pack a nutritional punch,
often containing higher nutrient levels than more mature vegetable greens.
This makes them a good addition to any diet.
The Salad Mix is all you need to make a salad, although it is delicious when paired with green leaf lettuce,
cucumbers and tomatoes... dress with your favorite oil and vinegar and VOILA!!
... you can also top your favorite sandwich, add it to stir fry, stews, soups... your imagination is the limit!
If you want to enjoy your Microgreens every week ask about a subscription...
then you can be sure that I will always have the amount of greens you need, week to week...
Basic Salad Mix ingredients:
Lacinato Kale, Purple Vienna Kohlrabi,
Waltham 29 Broccoli,
Slow Bolt Rocket Arugula
and Red Acre Cabbage
Little Homestead Shopping Cart
Local orders only, at this time. No shipping.
Deliveries will be made to the Oak Ridge/Clinton area on Wednesdays.
Please have your orders in by Monday morning.
If you wish to pick up your order just give me one to two days lead time for breads...
Greens and Candy may need less lead time... just ask!
Serving Oak Ridge/Clinton... unless you want to pick it up!
If you don't want to use the shopping cart just email me with your order and I can give you a total to use directly to my PayPal account... Easy Peasy :-)